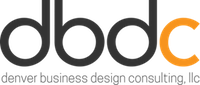 Who is Denver Business Design Consulting?
I'm Jeff Daigle, the Founder of Denver Business Design Consulting (dbdc to our friends). I started dbdc to help small and medium-sized business owners grow their revenue, reduce their workload, and achieve their dreams of making a living by doing what they love. Working with PHP Point of Sale lets me offer my clients a reliable, easy-to-use, and affordable way to bridge the worlds of eCommerce and Retail.
dbdc works with independent retailers and eCommerce businesses who need more from their online stores: more sales, more features, more integrations, and more customized design.
My clients need their stores to offer a customer experience that goes beyond the basic out-of-the box eCommerce site, and they also want to set their businesses up for growth by streamlining and automating their internal operations.
For some examples of how I've helped businesses, check out my featured case studies at https://dbdc.us/category/case-studies/
How can dbdc Help Your Business?
dbdc can help you build your very first online store or update your existing store to keep your business competitive and growing. The services I offer include:
WooCommerce Setup and Configuration
Advanced PHP Point of Sale and WooCommerce Integration
Custom WooCommerce Theme and Plugin Development
WordPress and WooCommerce Maintenance and Troubleshooting
Customer Experience Audits and Conversion Rate Optimization for Online Stores
Find the Perfect Fit
You can find a menu of flat rate services listed at https://dbdc.us/services/, starting with a free 15 minute coaching call and going up to fully custom websites and online stores. You can view them all here. If you don't see what you need, get in touch and I'll work with you to create a proposal for your specific requirements.
In addition to fixed-scope projects I also work with businesses on an ongoing basis to provide technical support, website monitoring, and bug fixes for either a fixed monthly retainer or an hourly as-needed basis.
Let's Talk
The best way to contact me is to visit https://dbdc.us/contact/ and use the form to tell me a little about your business and what type of help you are looking for. From there I'll get in touch to schedule your free phone call.